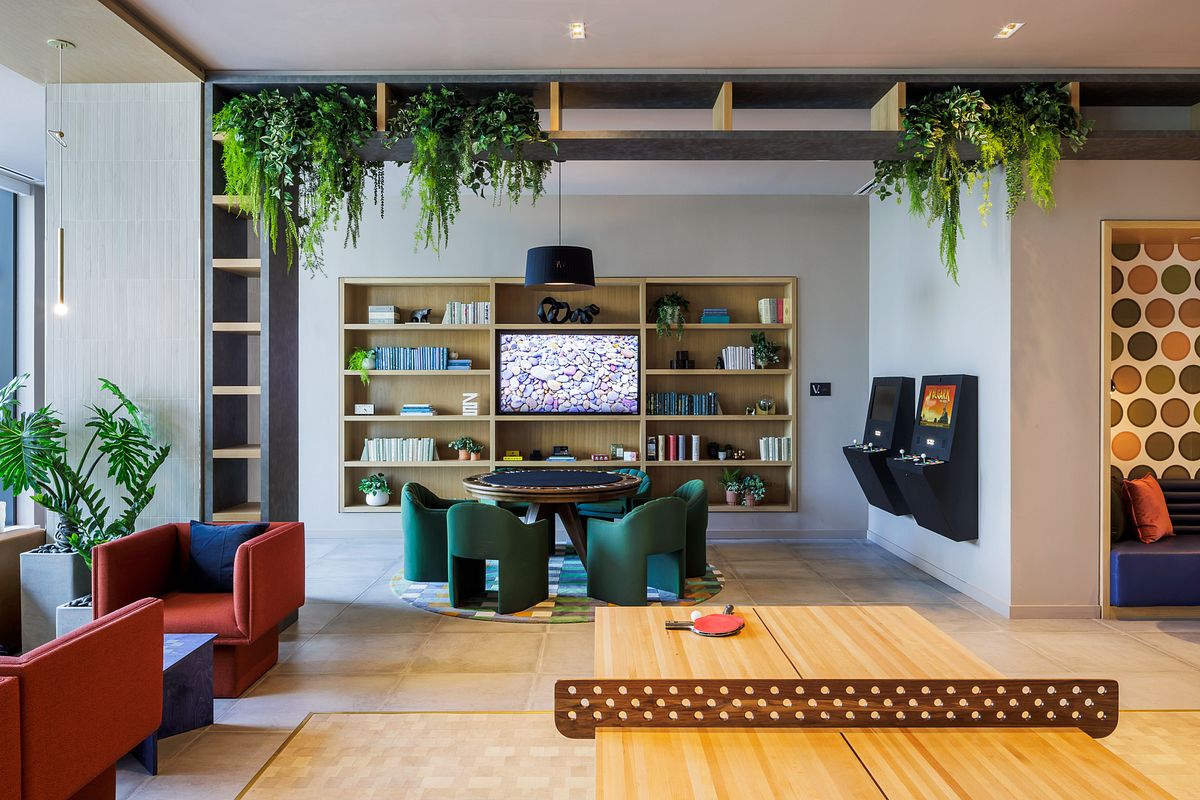 This shoot was a big one, literally. Haus25 in Jersey City is the tallest multi-family building we've ever photographed. Coming in at 57 stories, this incredible luxury apartment in the heart of Jersey City is loaded with classy decor, breathtaking views, and exceptional amenities.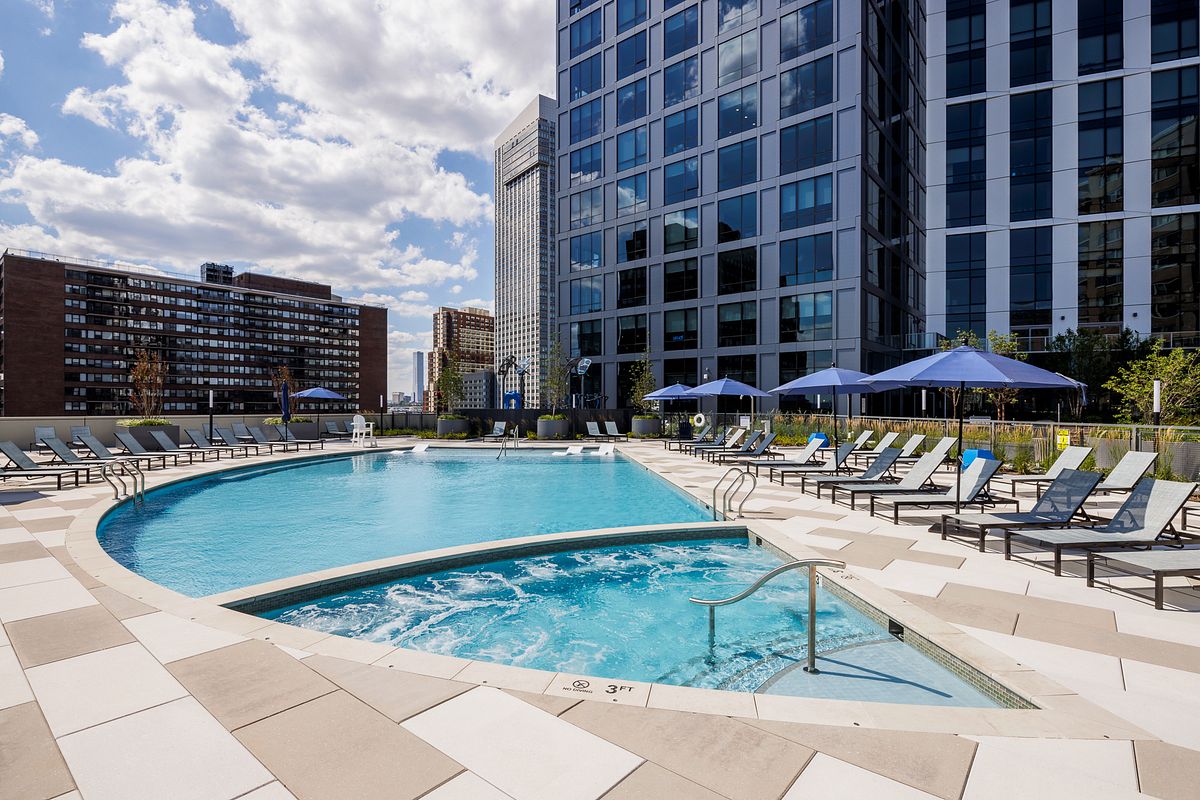 During the three days of the photoshoot, we took architectural photographs of everything, including:
The lobby
A massive gym
Deluxe resident lounge areas with pool tables and shared kitchen
Co-working spaces
A private bowling alley
A digital golf course
Karaoke room
A pool deck with cabanas
The best views of the best NYC Skyline
We also photographed the model apartments, exteriors, drone aerials, and even a little b-roll video footage here and there.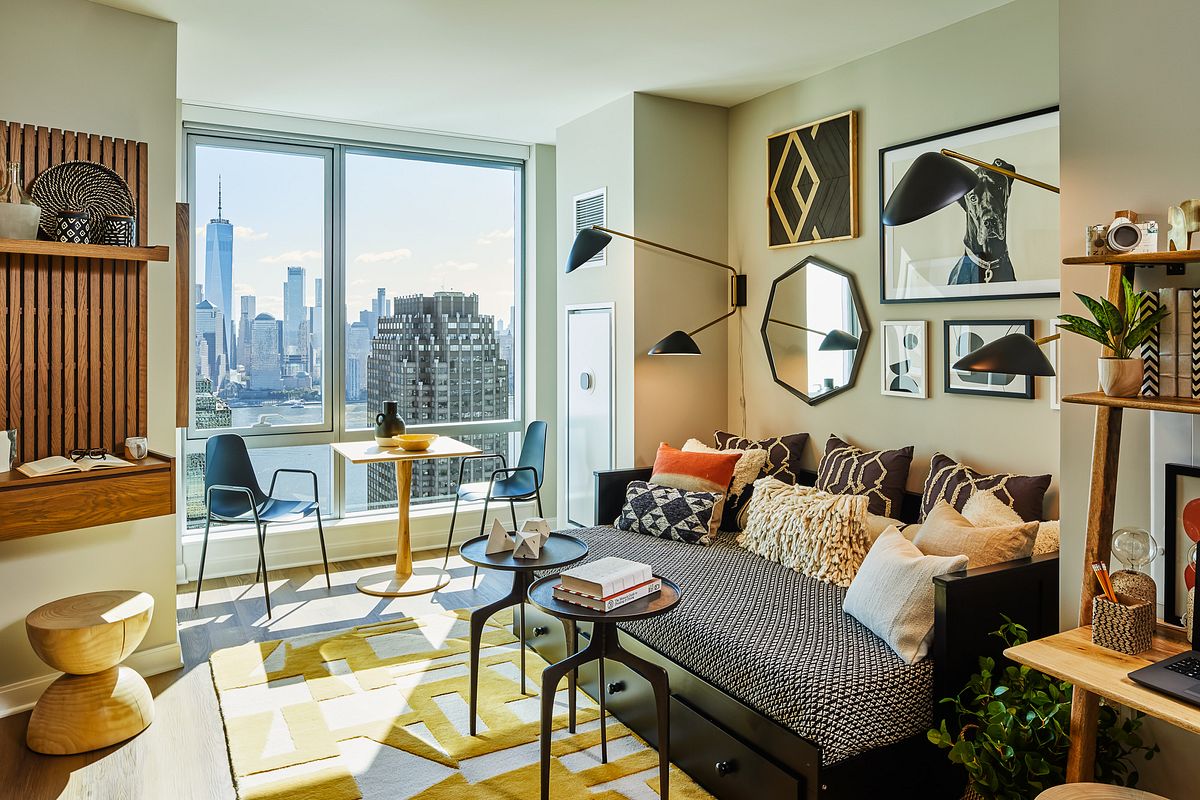 We brought in our mobile workstation and shot tethered so the client could see the shots come together in real time. Shooting to a laptop allows us to work quickly and make composition and styling decisions on the spot. We captured over 100 photos for the client over three days of shooting.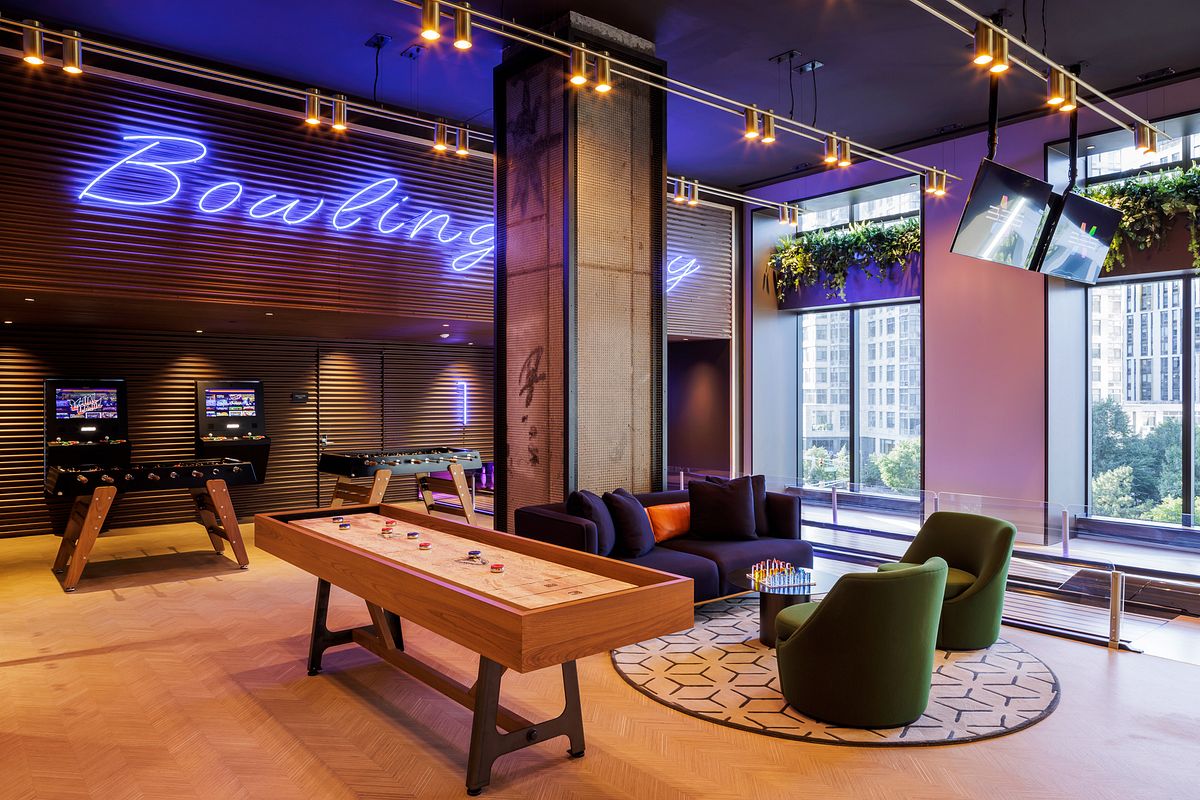 Veris Residential was thrilled with how the photographs turned out and started using them immediately in their marketing materials. Here's a quick little video of the Haus 25 website showcasing our photos:
To see more from the shoot, head to our Featured Work section and click on Haus25 for Veris Residential.
Cheers,
Lincoln
PS: If you need photography or video of your project, contact us today to set up a discovery call.