This past summer, I was commissioned by The Historic Trust to photograph the Providence Academy Laundry and Boiler Buildings in Vancouver, WA. The buildings will be demolished soon due to their lack of seismic stability and deterioration. They are unfortunately beyond saving. The Historic Trust wanted to capture historical photographs of the buildings in their final state, which is why they reached out to me.
The catch? We can't shoot this digital. It has to be shot on film. And there are many guidelines for the photographs to be accepted into the Library of Congress as historical works. The Library of Congress does not take digital files as historical documentation, but the film and prints have to meet their standards. I also wanted the photographs to be technically accurate, so I shot with a 4x5 Arca Swiss view camera, which allowed me to capture the building with perspective correction and shoot on 4x5 film.
Shooting a view camera takes some experience, and I'm fortunate enough to have learned on a camera like this when I was just getting started. Though I don't shoot many film jobs anymore, the technical nature is still evident in my work today.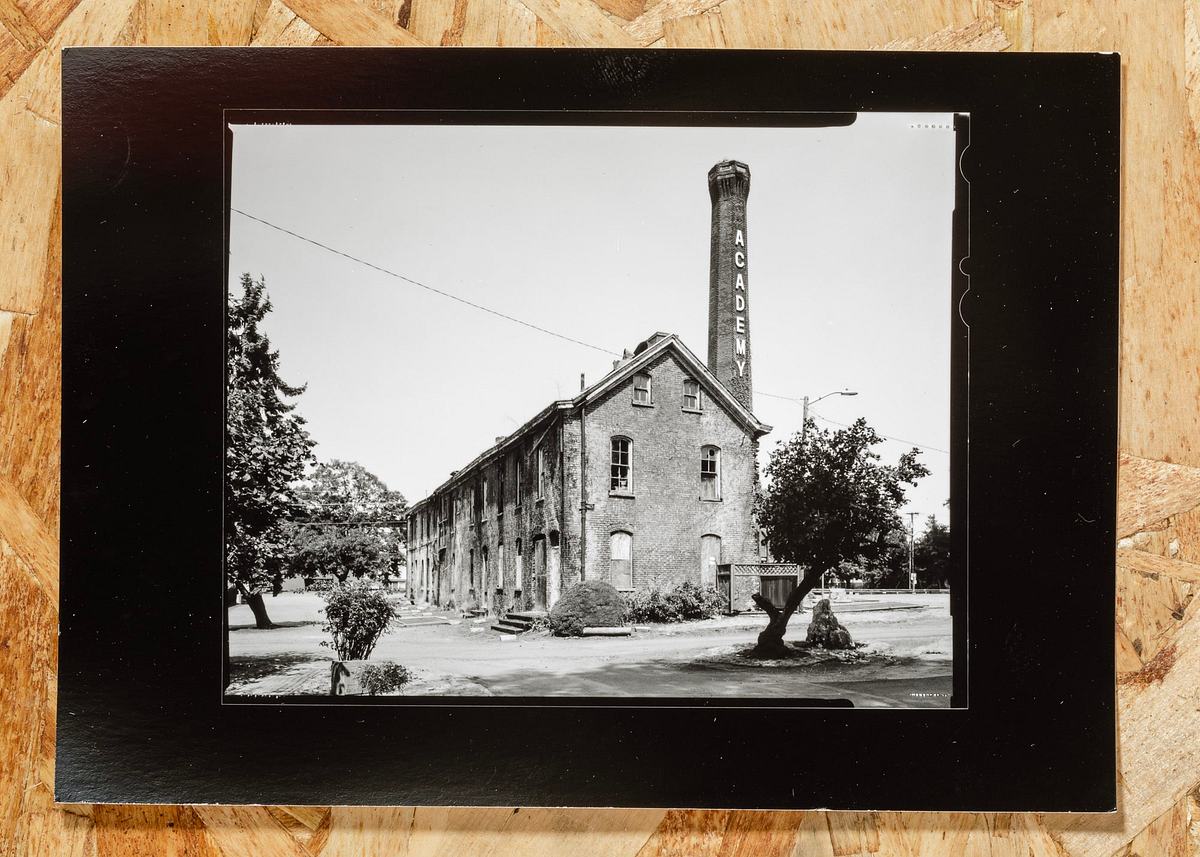 The B&W Film Photoshoot Process
I enjoyed going old school on this shoot. Since they don't make polaroids for 4x5 anymore, I shot four pieces of film per view at different exposures. Two were at my metered exposure, one was overexposed, and one was under-exposed. This way, I could develop just part of the film, and if my metering were off, I would be able to push or pull the exposure later in development. There's no fixing it in Photoshop later with film. Kind of nice, actually.



Making History with Photography
We took 22 shots with a mix of elevations of all four sides and architectural details.
The client was thrilled with the final results. And these prints and negatives are on their way to becoming public record for eternity; no electricity needed.
Need Historical Photography?
If you need historical black-and-white photography of your building, please get in touch with us today to get a quote.
Behind the Scenes - B&W Historical Photography