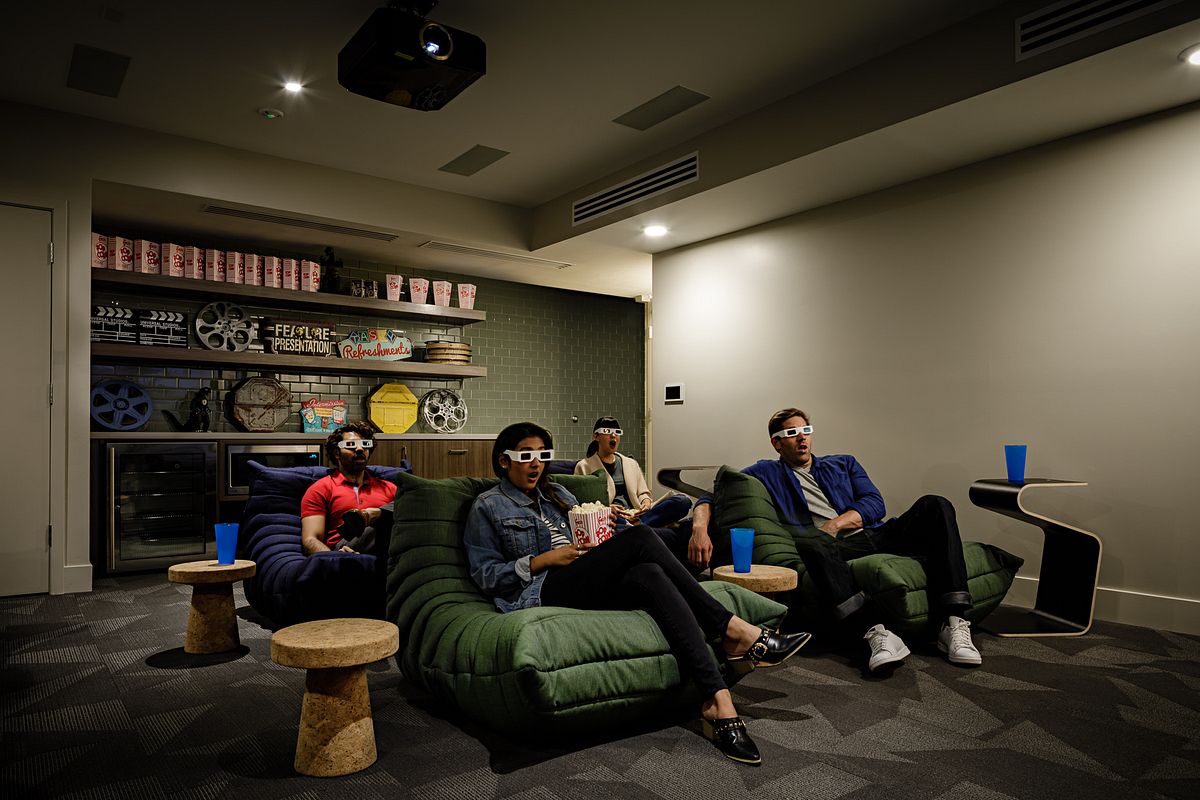 Ready to find out the final secret ingredient to better photoshoots? Before we get into it, let's recap the first two tips for better photoshoots.
TIP #1: CLEARLY DEFINE SUCCESS
Before we set up any lights or click any camera buttons, we both need to be on the same page about what we're shooting, why we're shooting it, and how you would like the final work delivered. Our goal is to make sure you get what you want, and we need to work together to make that happen. Want to learn more about setting expectations? Click here to read the whole post.
TIP #2: TECH SCOUT
Before the shoot, it's so helpful to do a walkthrough with everyone that's involved with the shoot. The scout allows us to pre-visualize the shots before the pressure of the shoot is on. We can assess any problems that may arise and ensure everyone knows where to be when. Want to learn more about our tech scout process? Click here to read the whole post.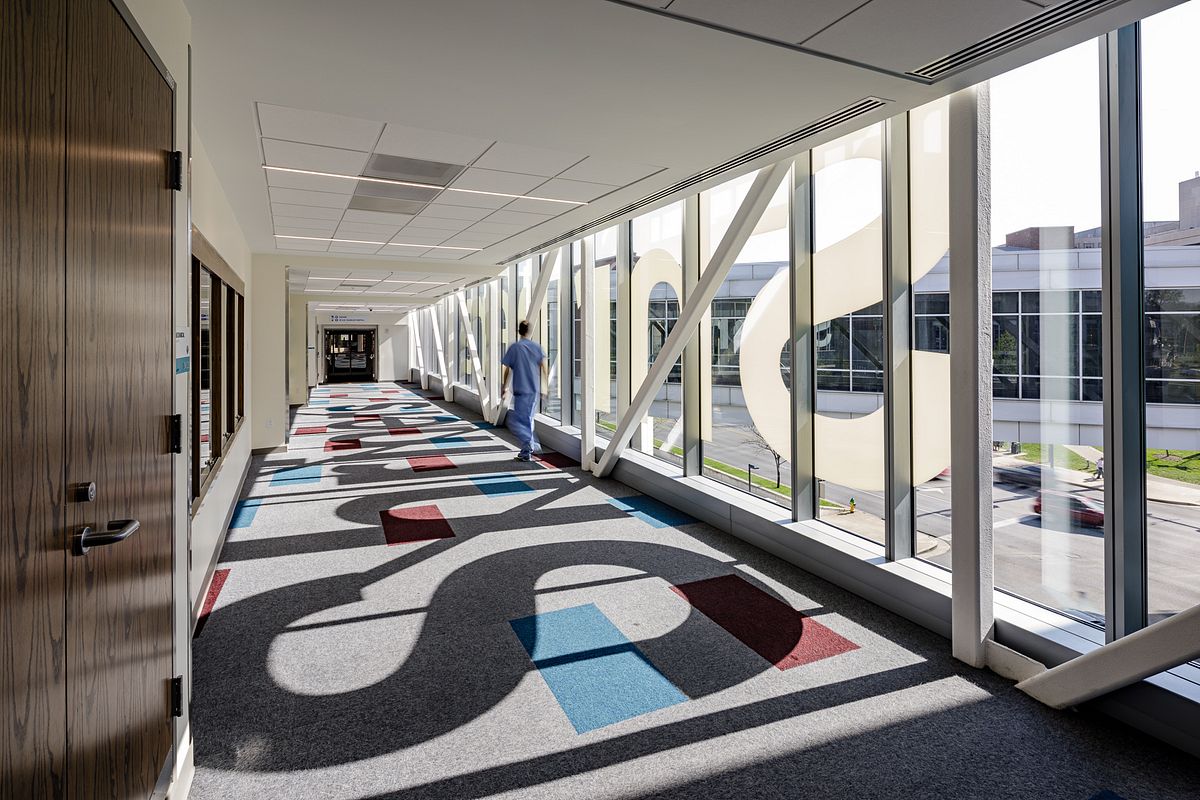 And without further ado…
TIP #3: USE A CALL SHEET
A call sheet is like a shot list, but it has the day outlined by time and people needed on set. We use call sheets on jobs of all sizes. It helps everyone stay on track for the day and never miss a shot.
A good call sheet has these seven elements
Project Name
Crew List (Name, Email, Cell)
Client List (Name, Email, Cell)
Talent List (Name, Email, Cell)
Location Information
Schedule (i.e., the shots for the day by time)
Call Times for Every Person Involved with the Shoot
Call sheets can also include helpful information like weather, parking, and even the nearest hospital (better safe than sorry!).
Finally, we send call sheets out the day before the shoot just in case any last-minute changes pop up. 
Here's an example of one of our call sheets.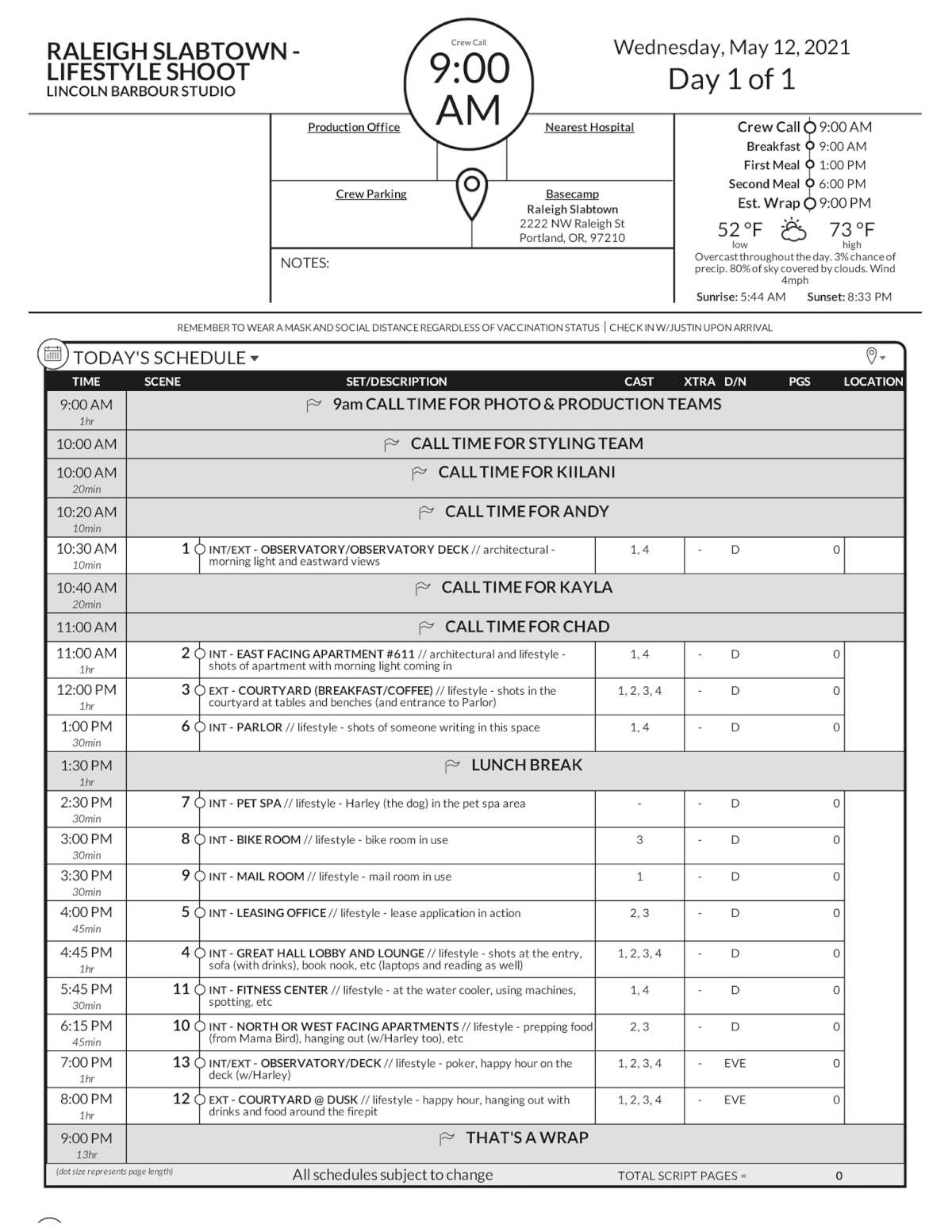 Let's Get Ready for Your Next Photoshoot

Thanks for reading! We hope you found this series of posts helpful in understanding what goes into great photoshoots. 
If you need our help on your next photoshoot, we'd love to hear about it! Click here to book a discovery call with Lincoln Barbour.